The Board comprises twelve members nominated by various educational organisations. Members of the Board are nominated by the various educational organisations but do not represent those organisations. All Board members are committed to fulfilling the functions of the Board in the most effective and professional manner possible.
Meet the Board
Karen Blanchfield
Chair
The nominee of the Northern Territory Principals' Association
Marisa Boscato
The nominee of the NT Council of Government School Organisations
Elsabe Bott
The nominee of the Independent Education Union of the NT (IEU)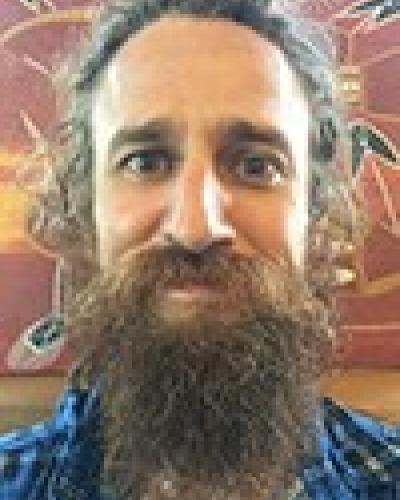 Gordon Canning
The nominee of the Australian Education Union
Professor Greg Shaw
The nominee of Charles Darwin University
Michele Willsher
The nominee of the Batchelor Institute of Indigenous Tertiary Education (BIITE)
Bernadette Morriss
The nominee of the Catholic Education Office
Louise Corrigan
The nominee of the NT Department of Education Chief Executive Officer
Greg Hauser
Indigenous registered teacher nominee of the NT Department of Education Chief Executive Officer
Lorraine Hodgson
The nominee of the Professional Teachers' Association of the Northern Territory (PTANT)
Danielle Schmidt
The nominee of the Australian Education Union based at a remote school
Eunice Stoll
The nominee of the Association of Independent Schools NT
Ms Karen Blanchfield, Chair
Following a long successful and very satisfying career as a teacher, principal and Regional Director, in Australia and overseas, Karen Blanchfield has recently begun a new phase of exploring life after work. From her base in Alice Springs, she continues as the Chair of the Teacher Registration Board, where her experience and knowledge of education is valued in the NT and at the national level.
Ms Marisa Boscato
Marisa Boscato is currently based in Alice Springs and works as the Curriculum Specialist for Katherine School of the Air and Yuendumu School. In this role, Ms Boscato supports the review and development of curriculum policy, plans and teaching materials, including facilitating professional learning for teachers and home tutors as required.
Her teaching careers spans 31 years with leadership roles at the Schools of the Air, Girraween School, Nightcliff Middle, Ludmilla Primary, Nhulunbuy Primary, Anula Primary and Katherine South Primary, along with positions in the teaching and learning divisions of the Department of Education.
Ms Elsabe Bott
Elsabe Bott has taught in the Northern Territory since 1988, working in both the Independent and Catholic sectors. Elsabe's experience in the Northern Territory has given her opportunity to work with a diverse range of students of different cultural backgrounds and abilities. Her interest in working with Aboriginal students led to her completing a Master of Educational Studies (Aboriginal Education). She takes a keen interest in professional development activities and professional standards for teachers, which complements the work of the Teacher Registration Board. Elsabe is currently a member of the NT Advisory Committee of the Queensland/NT Branch of the Independent Education Union.
Mr Gordon Canning
Gordon Canning has 8 years of teaching experience including approximately eight years teaching at Gunbalanya School primarily in the areas of early childhood and primary. His teaching career started at the beginning of 2009 after completing a Bachelor of Education at Charles Darwin University. Initially Gordon worked as a relief teacher with the Remote Schools Improvement Strategy in the Arnhem and Katherine regions. In 2010 he began as a primary classroom teacher at Gunbalanya School, teaching year 1 and 2. In 2013 he began teaching Gunbalanya's Preschool and completed his Bachelor of Teaching and Learning Early Childhood, also through Charles Darwin University, in 2014. In 2018 he moved to teach Preschool at Woodroffe Primary School and has since moved to work with the Preschool team at Leanyer Primary School. 
Professor Greg Shaw
Professor Greg Shaw is Dean of the College of Education at Charles Darwin University. Professor Shaw has long experience working in a range of educational contexts. He began his career as a secondary agriculture science teacher, and has worked in primary, vocational education, community development, higher education and as a consultant in education. Greg's interests and research are wide ranging and include ICT in education, agricultural education, technology and science education, professional development and adult education, distance education and online learning, evaluation, rural education, developmental education, and indigenous and cross- cultural education. Greg is Chair of the Board of CarersNT and Treasurer of the Board of the Australian Council of Deans of Education.  Greg has significant experience working in international contexts including China, Papua New Guinea, Malaysia, Fiji, and Indonesia.

Dr Michele Willsher
Michele Willsher currently teaches academic literacy and provides academic advice to Indigenous Students enrolled in courses at Charles Darwin University. Michele began her teaching career as a Primary School Teacher at Lajamanu School where she taught in bilingual multi-grade classes. After completing her Graduate Certificate in Language (Mandarin), she became an English Language Teacher in an industrial town in Northern China. The following time both studying and working in China, Michele returned to the Northern Territory to work in the field of Teacher Education. For the last 15 years, Michele has remained teaching in this field, teaching in the Northern Territory as well as in Laos, Vietnam, Cambodia, and China.
Michele also holds a Batchelor of Education (Hons); Master of Education; Graduate Diploma Applied Linguistics (TESOL); and Doctor of Philosophy. Michele's professional interests include oral language and literacy teaching - in both first and EAL/D contexts; culturally responsive pedagogy and Indigenous education. Michele has previously been a Board Member of Darwin High School, Representative of the NT Department of Education Languages' Stakeholder Reference Group and is a current Executive Member of the NT ATESOL Association.
Ms Bernadette Morriss
Bernadette Morriss began her teaching career in Victoria in 1978 and has a broad range of teaching and leadership experience in both Victoria and the Northern Territory that extends over 41 years. This experience includes a working knowledge of education contexts extending from Early Learning Centres through to Vocational and Tertiary Education. Experience in primary and tertiary settings includes working with Aboriginal students and students from culturally diverse language and cultural backgrounds. Bernadette has lead learning environments as an Associate Dean at Charles Darwin University; Principal of a Primary Catholic School in Darwin and is currently a Principal Consultant at Catholic Education NT providing support for Principals in Urban, Regional and Aboriginal community contexts.
Ms Louise Corrigan
Louise Corrigan is Principal of Wulagi Primary School in Darwin. Prior to that she was Assistant Principal at Leanyer Primary School and was a Specialist in Teaching and Learning at Anula Primary School. After starting her career at Tennant Creek Primary School in 2004 she has been obsessed with learning. Her obsession with learning drives her desire to be a better teacher always. In 2008 Louise was awarded a Highly Commended for excellence in teaching, at the Teaching Australia awards. Throughout her career she has developed a passion for early childhood education and educational equity and access by sharing her love for learning not just with her students but with parents, the communities she works in, with her colleagues and paraprofessionals. Louise works in education leadership development across the NT and was a Fellow for the Centre for School Leadership, Learning and Development Preparation for School Leadership Darwin in 2012. She has shared her knowledge and expertise about the profession of teaching at National and Territory wide conferences sitting on panels and telling stories from her career with references to current educational literature and her vision for school improvement at school and system levels.
Mr Greg Hauser
Greg Hauser is a current senior teacher in Darwin Region schools with over 10 years of experience in primary teaching. Greg identifies as an Ngalakan man of South East Arnhem land and a born and raised Territorian.
Greg's passions in teaching are data informed goal setting, student leadership and understanding 21st Century learners. The attributes and experience Greg brings to positive relationships and expectations are values based, ethical and moral. Greg is committed to educational evidenced—based programs and responsibilities as an employee of the Department of Education, Northern Territory.
Ms Lorraine Hodgson
Lorraine Hodgson is  the Principal at Nemarluk School in Darwin and has been teaching in the Northern Territory, urban and remote schools, since 1978. She brings to the Board a considerable experience and understanding of professional learning for teachers and school leaders. In 2008, Lorraine was awarded by Teaching Australia and the Australian Joint Council of Professional Teaching Associations (AJCPTA), now the Australian Professional Teachers Association, an International Study Tour with the objective of increasing awareness of international leading practice in teaching and leadership, building collaborative networks and sharing experience. 
Lorraine is an executive member of the Australian Association of Special Education (NT Chapter) and an active member of the Professional Teachers' Association of the Northern Territory (PTANT), and she is a Director of the Australian Professional Teachers Association which she has been involved with since May 2007. She served as a Director on the Board of Australian Institute of Teaching and School Leadership from December 2009 to April 2012.
Ms Danielle Schmidt
Danielle Schmidt is a teacher with ten years experience in the Northern Territory at very remote schools. She is currently working as a Primary/Secondary teacher at Borroloola School. Danielle is passionate about bringing best practice to remote settings and believes that everyone has the right to access quality education no matter where you live.  She believes that building strong relationships with students and in community is key to improving outcomes.  Her career has seen her work in a variety of roles in remote schools including; primary, secondary and Special Education where she designed and implemented a special needs database.  The development of this database gave more consistent and transparent information so programmes could be designed to maximise outcomes for students.  
Danielle has recently completed the Advanced Leadership Program: National Excellence in School Leadership Initiative. Danielle now lives and works in Borroloola with her small family.
Ms Eunice Stoll
Eunice is in her eleventh year as Principal of Living Waters Lutheran School Alice Springs.  Her teaching career started as a Physical Education Specialist Teacher in England and continued on her arrival in Australia in 1977.  Eunice has had experience teaching T-12 students both PE and Learning Support across a number of sectors. 
She has been in leadership since 1989 when she took on the role as a State Wide Consultant for Students with Special Educational Needs.  After the completion of a one-year scholarship to study Special Education in 1992, Eunice's career progressed to HOD Special Needs / TIC Special Ed Unit Years 8-12 for four years.
In 1996/97 Eunice took on positions as Acting Deputy and in 1998 was appointed Deputy of a Secondary College in Queensland.  Only two years later she was appointed Principal of an Independent Primary School in Victoria, she has led a further four schools; P-10 and Primary.
Eunice has served on a number of different Boards associated with education.  She has had three books published by Department of Education and has mentored a number of aspiring and new principals across a number of states in Australia.
Eunice lives in Alice Springs and looks after her aged father, the rest of her family live in Queensland. She loves to travel, tend to her garden and her pet dogs and cats.
Page last updated: 24 June 2020